Greeting longevity enthusiasts,
The Lifespan Society of British Columbia is proud to present its third annual conference. Join us as we explore recent developments in biotechnology, personal genomics and quantified-self.
This event will be held at SFU's Segal building in downtown Vancouver. Our keynote speaker, Dr. Aubrey de Grey, will be presenting on the latest developments in biorejuvenation at SENS Research Foundation. Aubrey has not been to Vancouver in over 10 years so this is an exclusive experience.
Get ahead of the crowd by purchasing early bird tickets before they sell out! Get to meet our keynote speaker, Aubrey and other attendees by purchasing VIP tickets which include reserved front-row seating and a three-course meal (vegetarian option available).
Dr. Aubrey de Grey is a biomedical gerontologist based in Cambridge, UK and Mountain View, California, USA, and is the Chief Science Officer of SENS Research Foundation, a California-based 501(c)(3) charity dedicated to combating the aging process. He is also Editor-in-Chief of Rejuvenation Research, the world's highest-impact peer-reviewed journal focused on intervention in aging. He received his BA and Ph.D. from the University of Cambridge in 1985 and 2000 respectively. His research interests encompass the characterisation of all the accumulating and eventually pathogenic molecular and cellular side-effects of metabolism ("damage") that constitute mammalian aging and the design of interventions to repair and/or obviate that damage. Dr. de Grey is a Fellow of both the Gerontological Society of America and the American Aging Association, and sits on the editorial and scientific advisory boards of numerous journals and organisations.
Dr. Aubrey Describes his Talk:
"
It may seem premature to be discussing the comprehensive medical conquest of human aging when so little progress has yet been made in even postponing it. However, two facts undermine this assessment. The first is that aging happens throughout our lives but only causes ill-health after middle age: this shows that we can postpone that ill-health without knowing how to prevent aging completely, but instead by molecular and cellular repair. The second is that regenerative medicine is now advancing from a futuristic twinkle in a few visionaries' eyes to a realistic strategy for addressing numerous medical conditions. In this talk I will explain why therapies that can add 30 healthy years to the remaining lifespan of typical 60-year-olds may well arrive within the next few decades, with an emphasis on recent progress both in SENS Research Foundation's own work and elsewhere.
"
Dr. Clinton (Cosmo) Mielke completed his doctoral research at the Mayo Clinic on insulin signaling and resistance in skeletal muscle. Cosmo's current research interests include the genetic basis of obesity (specifically in genes that regulate overall metabolism), eating behavior, and sleep. He is the founder of infino.me, a non-profit organization that uses quantified-self equipment to gather information in order to identify and cure chronic diseases. For more information, you can visit his
website
.
Cosmo will be presenting a talk titled: "Genetic/Neurological Factors Underlying Health And Lifespan"
"I'll be presenting an overview of my previous research of how insulin resistance manifests in our skeletal muscles as a runaway inflammatory and atrophy process that is sparked by genetic predispositions to type II diabetes. I will then give a compelling overview of the evidence that much of our overall health is influenced by hypothalamic control centers in the brain, and that overall longevity is based on factors that influence our metabolism and body weight. Finally, I'll be discussing a nonprofit startup that I have been working on which hopes to bring democratic genomic research to the masses to bring about a revolution in anti-aging research." - Cosmo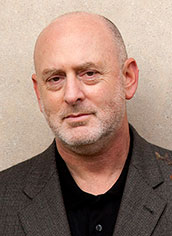 S. Jay Olshansky received his Ph.D. in Sociology at the University of Chicago in 1984. He is currently a Professor in the School of Public Health at the University of Illinois at Chicago and Research Associate at the Center on Aging at the University of Chicago and at the London School of Hygiene and Tropical Medicine. The focus of his research to date has been on estimates of the upper limits to human longevity, exploring the health and public policy implications associated with individual and population aging, forecasts of the size, survival, and age structure of the population, pursuit of the scientific means to slow aging in people (The Longevity Dividend), and global implications of the re-emergence of infectious and parasitic diseases. Dr. Olshansky is on the Board of Directors of the American Federation of Aging Research and is the first author of The Quest for Immortality: Science at the Frontiers of Aging (Norton, 2001).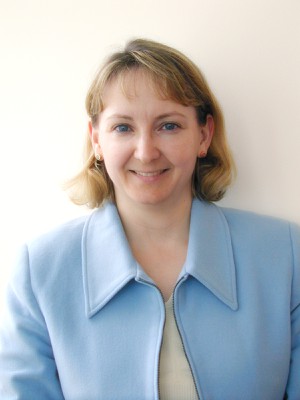 Dr. Angela Brooks-Wilson is the Head of Cancer Genetics at the Michael Smith Genome Sciences Centre at the BC Cancer Agency. She is also a professor in the Department of Biomedical Physiology and Kinesiology at Simon Fraser University. She has done research in a variety of areas including healthy aging. She is currently leading a team that studies the genetic factors that underlie healthy aging and resistance to common age-related diseases such as cancer, cardiovascular and pulmonary disease.
Tickets are available on EventBrite:
We hope to see you here soon.
Sincerely,
-Carrie Wong
Executive Director